CaptureIt With Love – Professional Photographer
Welcome To CaptureIt With iLOVE!
Now you can capture your parties and events in style using iLOVE's entertaining, roaming photographer service!
CaptureIt is bringing the convenience of a photographer to your event with the fun of a photo booth experience- for the LOWEST prices you've ever seen!
Do you have an event or party that you'd love to have photographed, but don't want to spend a fortune on a "professional photographer"? CaptureIt with iLOVE!
People absolutely love our photo booth rentals! But after producing thousands of events over the past couple of years and talking with all of our clients, we realized that many people also wanted an "unplugged" type of photography experience.
Photo booths are an amazing source of fun for everyone, but they are of course stationary and don't capture all the fun happening outside of the booth.
Traditionally, your only answer for this would be to find a professional photographer who wants to charge you thousands of dollars to take pictures and do a whole bunch of stuff that you don't really need.
You just want someone there to capture your event in action and get great photos of your guests!
That's why we designed CaptureIt with iLOVE!
Our service is simple. We show up with our professional-grade camera and take pictures of your event however you want for as long as you want!
Want to set up a VIP entrance for your guests and take pictures as they walk in? We can do that!
Want to have someone roaming and snapping amazing action shots of your party and guests as it happens? We can do that!
Want to bring your own background and have us take pictures of people, and also roam around for extra shots of that party? We can do that too!
This is completely about putting the power of a professional photographer in your hands for your event, so you can CaptureIt your way with iLOVE.
And you won't believe the prices!
CaptureIt Event Photography Packages
2HR – Only $149!
3HR – Only $199
4HR – Only $249!
All Packages Include:
Professional iLOVE Photographer
Canon DSLR Camera
Unlimited Photos
Unlimited Photo Locations
Free Online Gallery
Digital Download Link
Professional Print Lab To Order Prints
*Special Backdrops, VIP Entrances, and On-Site Printing Available! (see below)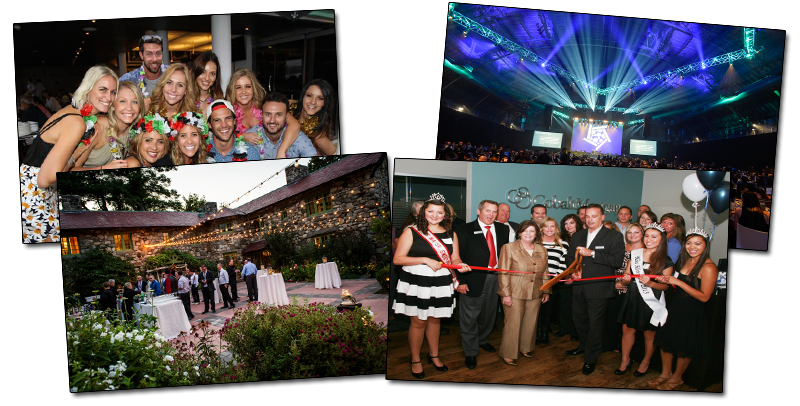 We can do both outdoor and indoor events…
Small private parties all the way to large corporate functions…
Perfect for grand openings, birthdays, celebrations, awards nights, wedding receptions, bar/bat mitzvahs, company parties, graduations and so much more!
This can be rented as a stand-alone service or in combination with one of our wildly entertaining photo booth rentals!
Either way, you and your guests are guaranteed to have a great time when you CaptureIt with iLOVE!
Plus, you'll get the whole album full of high resolution pictures to download and share with family and friends, and even use our professional print lab to order photos and merchandise if you want!
Add-Ons For Your Perfect Event Experience!
VIP Entrance
$75
The VIP Entrance is the perfect way to celebrate any event or special occasion! We bring the red carpet and velvet ropes to create an exclusive walkway entrance at the location of your choosing. Then you and your guests become the celebrities as we snap shots of them arriving on the scene and entering!
On-Site Printing
$100
Our on-site printing is the perfect addition to any event where you want your guests to be able to receive a copy of their photos! We'll bring a kiosk that uploads all the pictures as they're taken – so if you or your guests like any one of them, you can simply hit print!
Comes with 100 prints, with additional prints available: 100 for $50, 150 for $75, 200 for $100, 300 for $150, and unlimited for $200.
Custom Backdrop
$175
The custom backdrop option is an awesome way to create a fun photo opportunity for your guests to use throughout your event! This is an open air concept where we'll get a custom vinyl banner printed with up to five images of your choice – then we'll set everything up and take unlimited photos for you and your guests for the duration of your event!
The custom vinyl backdrop is yours to keep after the event.
We can also bring one of our photo booth backdrops as an option. That only costs $50!
Travel Considerations
The iLOVE Team is proud to provide photo booth rentals and services nationwide. Our primary office are located near Philadelphia, PA; Cherry Hill, New Jersey; Wilmington, Delaware; Orlando, and Tampa, Florida.
We have been to events all over the country, as far as Texas, California, and even Minnesota. We have travel fees involved to cover our costs, but we provide a fair travel cost and people know they can rely on us to be there, no matter what the distance.
Currently all events outside of 30 miles from zip code 19090 (PA) , 32814 (FL), 08902 (NJ), 19807 (DE) will be subject to $30 per hour of total travel time or portion thereof. Events further than eight hours away from our offices may include extra travel costs to be safe and make sure our attendants are taken care of on the road. Just ask us for a custom photographer quote!
Ready To Make Your Event EPIC With Our Captureit with iLove?
We guarantee your satisfaction with our event services!
Our friendly staff are the best in the industry, ready to help and answer your questions with no-hassle consultations around the clock. We even offer extended business hours to make sure we can help when it's convenient to you!
Please contact us today with any questions, to reserve your date, or learn more about how we can make your event awesome!